Top FIFA Officials Arrested On Suspicion Of Corruption
Swiss police arrested seven FIFA officials in Zurich in the early hours of Wednesday morning, on charges of corruption.
The arrests came at the request of the U.S. Justice Department and are the result of a three-year FBI investigation.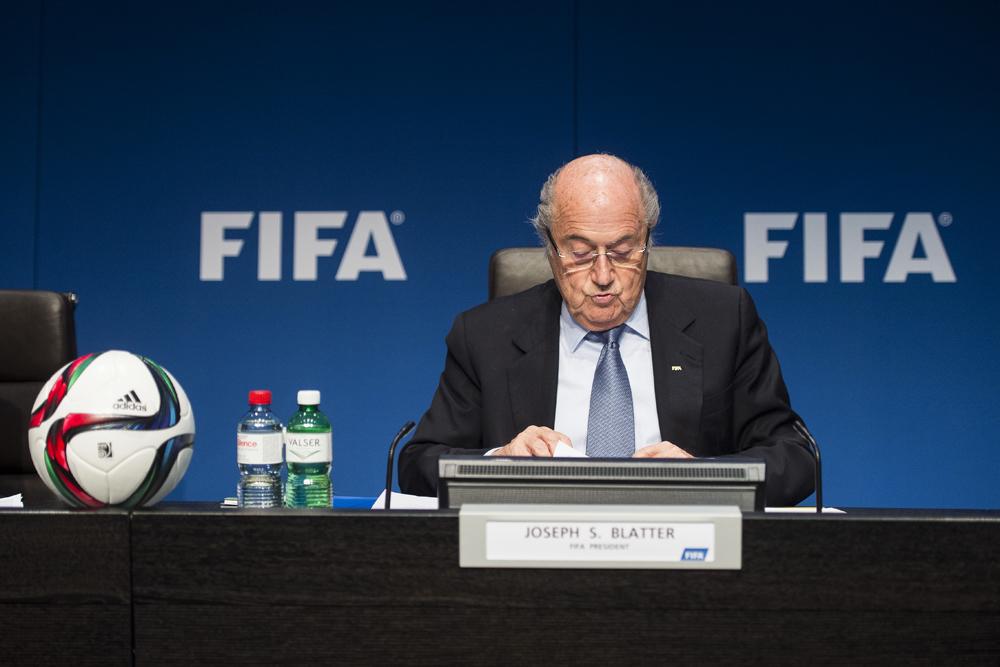 Those indicted on Wednesday include nine FIFA officials, as well as four marketing executives whose companies had dealings with the organization.
According to the DOJ, all of the defendants were facing charges of racketeering, wire fraud and money laundering conspiracies, among other offenses.
Also this morning, DOJ officials searched the premises of the Central America and Caribbean football federation (CONCACAF) in Miami, Florida.
In a separate development, the Office of the Swiss Attorney General has opened criminal proceedings against FIFA on suspicion of "criminal management" and "money laundering" regarding the allocation of the 2018 and 2022 World Cups, which will take place in Russia and Qatar respectively.
Wednesday's raid took place ahead of Friday's vote to elect a new president for the governing body of world soccer. Joseph "Sepp" Blatter, the incumbent, is widely expected to be re-elected for a fifth term, despite a series of corruption investigations and allegations which have tarnished FIFA's image.
The arrest, at the request of U.S. authorities, came as a surprise to many. Swiss officials, however, said their American counterparts had good reason to pursue the case.
"According to U.S. request, these crimes were agreed and prepared in the U.S., and payments were carried out via U.S. banks," the Swiss Office of Justice told CNN.
The Swiss Federal Office of Justice announced that it had detained six officials Wednesday. The officials were detained pending extradition, and authorities in Switzerland said they were acting in coordination with the U.S. Attorney's Office for the Eastern District of New York.
At least some of the arrests took place at Baur au Lac hotel in Zurich, where officials were gathering ahead of Friday's presidential vote.